God is calling the JIL Churches in the USA through its church pastors and coordinators to move forward united in this vision to win the lost, consolidate them as new believers, disciple them as leaders and send them into the harvest fields of the world.
In the Great Commission (Matthew 28:18-20), numerical growth is implied. The intent of the Great Commission is reflected in the phrase "make disciples."
A church grows in members primarily when its people witness (reach out) to those outside the church.
JIL USA for JESUS!
– Rev. Cris Jose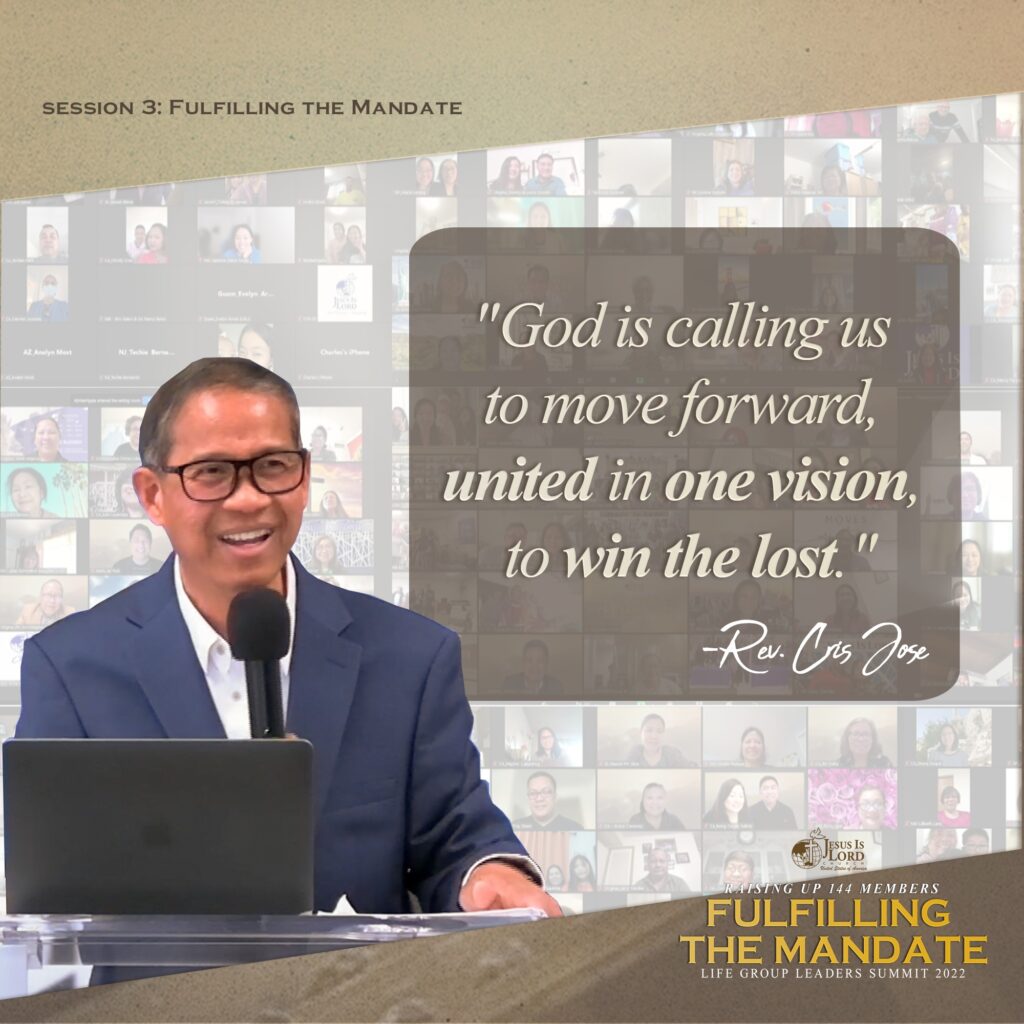 During the Life Group Leaders' Summit,
Rev. Cris Jose reiterates that lack of sacrifices that came with serving the Lord can hinder the growth of our ministries.
What kind of Church do you want? 
Ptr. Bubot Jose emphasized that the very reason why we evangelize and disciple people is to give glory to our living God.
Session 2: The Hallmarks of a genuine Lifegroup
We thanked God for the lives of the Team of LGL Summit 2022.
As the summit comes to a close, Ptr. Cris Jose strongly reminds us all to unite in one vision to fulfill the mandate that the Lord Jesus Christ has given us as we go out to evangelize and disciple the lost.