"We need people to arise and build. No visions or dreams or plans are built without the support of others. True success is never a one-man show. Anything significant you do in life will not be done alone. It takes a team to make the dream."

– Ptr. Bubot Jose
"Arise and build!" is the declaration of the JIL West USA Chapter during the Warriors Intercessors Network (WIN) Summit 2023 that was held online via Zoom last Saturday, January 21, 2023. As the prayer warriors gathered in worship and prayer to pursue and experience the glory of God, the very message for each one was to arise from where we are, rebuild our spiritual lives, and become effective leaders to build God's kingdom here on earth.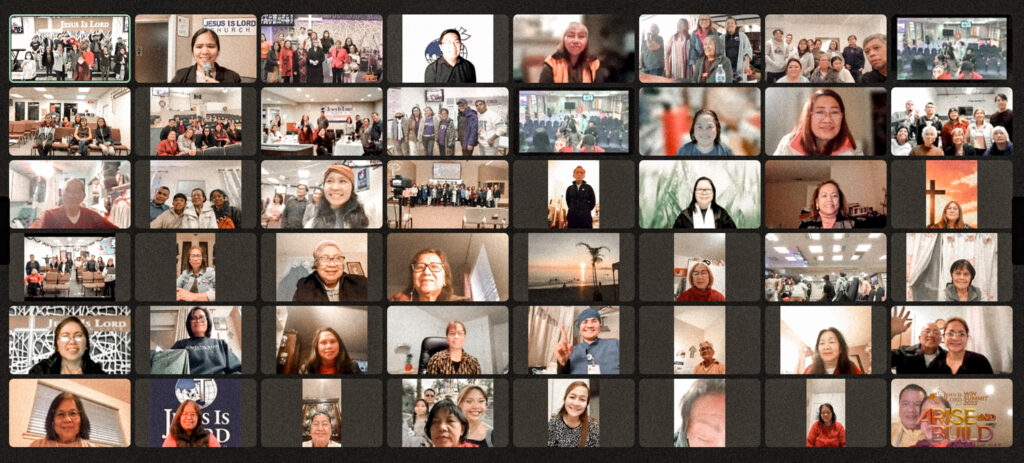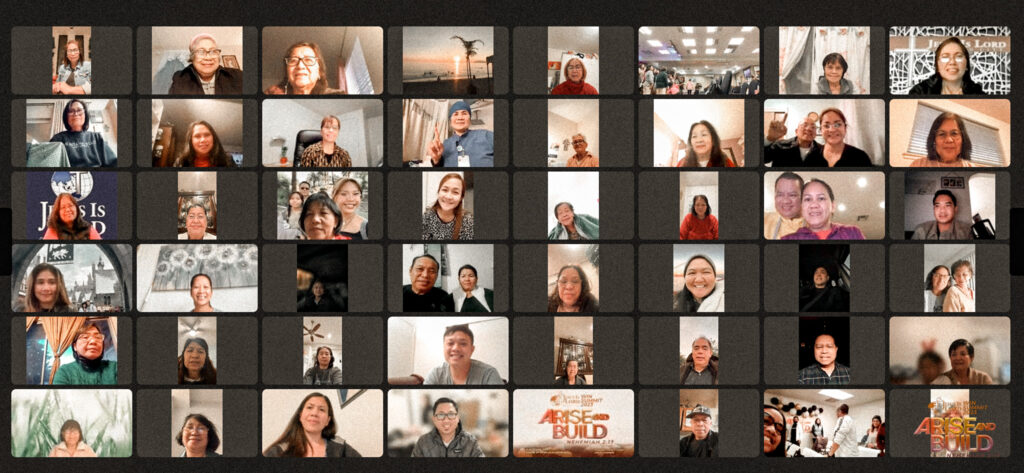 The first session led by Ptr. Bubot Jose emphasized the need for us to capture the vision as we arise and build in this season through the life of Nehemiah, who took the stand to care for God's people, planned to take action when Jerusalem was in ruins, ignored the people that tried to bring them down, and understood that growth takes hard work. Just like him and the Israelites, we must also work together in unity to accomplish God's given vision to arise and build. 
The next session was led by Ptr. Abie Corpuz, who established the importance of rebuilding our own spiritual lives before we can rebuild our churches physically and share the love of God with other people.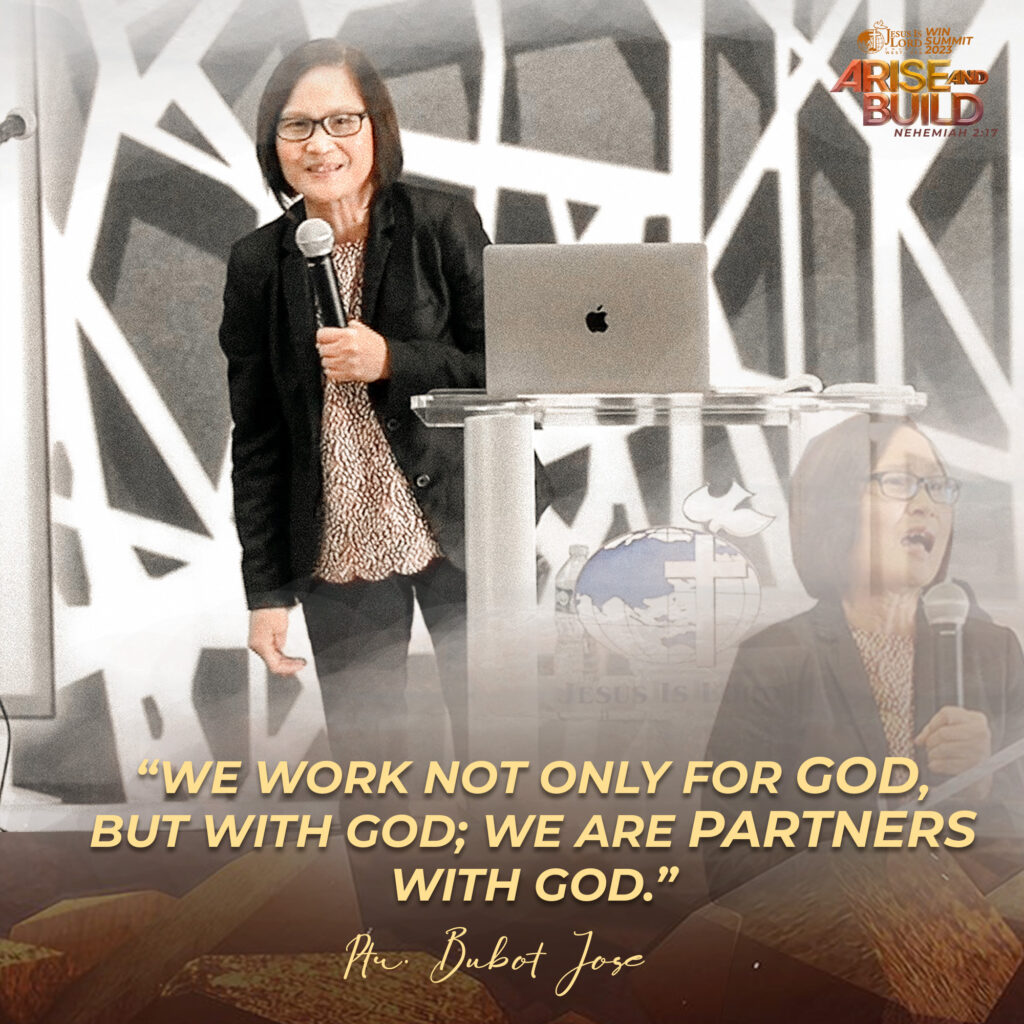 She mentioned that by rising up in courage, refocusing our faith in God's word, and rebuilding our altar to develop intimacy with God, we will be able to rebuild spiritually. When we know the heartbeat of God, every vision or plan to rebuild will come to pass.
The third session led by Sis. Joy Daen highlighted the significance of becoming an effective leader like Nehemiah, who cared for the people, prayed and fasted in faith, captured the vision from the Lord, took advantage of opportunities, strategically worked with others, dealt with oppositions with wisdom, and made history by accomplishing the goal for the glory of God. Nehemiah was a leader who planned his work and worked his plan. We must learn from him to be effective leaders and fulfill our vision for this year and beyond.
The last session led by Ptr. Cris Jose encouraged every participant to be a leader with a vision, able to visualize change, and see what God can and wants to accomplish in the ministry. God can make us successful when we have His vision. A ministry that is not willing to pay the price will not be successful, because ministry can be measured by our willingness to sacrifice. Every person who desires to build God's kingdom on earth must remember that every hard work and effort taken to accomplish the vision will never be wasted. We serve a living God who has the ability to do what He said He would do through us.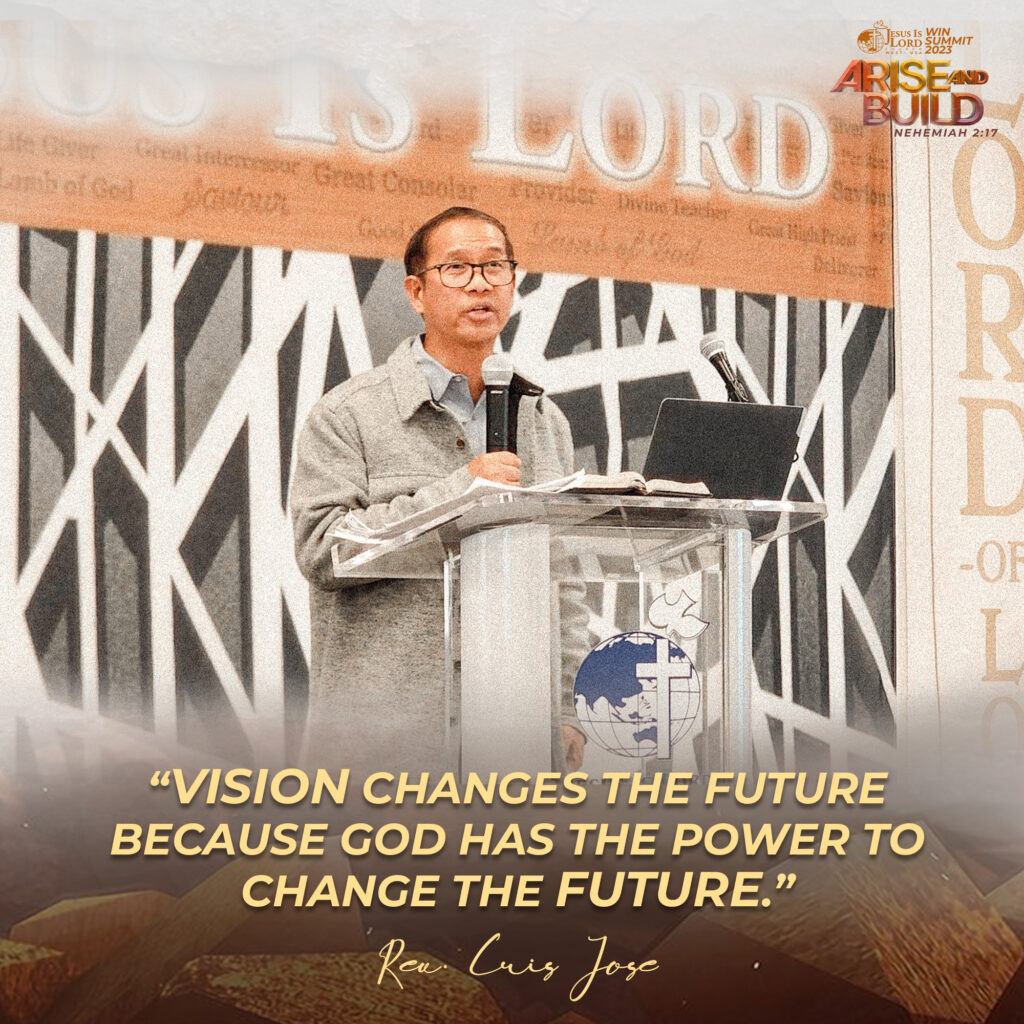 The event ended with every participant ready to take up the challenge to arise and build God's kingdom not just in their local churches but also in their homes, schools, workplaces, and communities. As we arise and build, we decree and declare that Jesus is Lord over the West USA Chapter from now until the coming of the Lord.